A couple of times, we have been involved in minor accidents or getting stuck in the mud in an off-road situation. In situations like these, what is to be done? What is the first thing that comes top of mind? For several people, it is just the need to get out of the fix that is the most important thing. In trying to get out of the mud all by oneself, the risk is high that the vehicle will sink even lower. If the vehicle is a heavy-duty one, the risk is even higher.
In situations like these, the first process that should come to mind would be to contact a wrecker service provider. Wrecker services are necessary in situations when your vehicle cannot be moved on its own. Whether it is stuck in the mud or it's an accident, the need to call in a wrecker service is very necessary. Additionally, wrecker services are essential in moving a totaled vehicle out of an accident situation or moving a junk car to a sales point.
Wrecker services is a blanket term utilized to explain general use of towing automobiles. A "wrecker" vehicle is among one of the most frequently-driven styles of hauling machines by specialists because it can adapt to more sorts of broken-down automobiles. A Wrecker service covers a wide range of activities provided by professionals that would help you move your vehicle from where it is to where you want it to be.
Duties of a wrecker service
A wrecker service has specific duties to discharge in carrying out the assignment that they are known for. The duties include but is not limited to:
Customer service: When you call in to use a wrecker service, it is expected that the call handler responds with the utmost courtesy. This is a show of the right customer service. Excellent customer service includes greeting the customer courteously and with a smile. A tow truck operator also needs to show empathy when customers are upset. He must speak professionally and clearly and use active listening skills to determine the nature of the customer's problem. He also needs to show expertise with different types of vehicles, parts, vehicle maintenance and repair.
Equipment management: It is also important that a wrecker service provider should be able to maintain the equipment necessary to carry out its duty. Proper maintenance of equipment and machinery projects the feel of professionalism to the customers and will result in more patronage, higher customer satisfaction and getting more done in less time.
Providing minor repairs: It is not out of place for a wrecker service to provide minor repair services in addition to its core duty of moving damaged or totaled vehicles. These repair work should be directly linked to the mobility of the vehicle. While customers might not expect it, offering such services will usually make them love the wrecker service and they will be more likely to use the service at other times. Minor repair that can be undertaken by a wrecker service include; flat tire inflation, battery jumpstarting and part reconnection.
Towing
In most cases, the reason why people call wreckers service is because they want to have their vehicles towed. This may be as a result of immobility caused by accident, incident or redundancy. It is safe to say that towing is the major duty expected of a wrecker service outfit. It would be instructive to note the type of vehicle you drive when calling in a wrecker service provider, this will help the service provider to decide on the appropriate tow vehicle and other tools to bring along. A Wrecker service can also be contacted to move a redundant vehicle to a junkyard where it can be sold. In all, towing is seen as the primary responsibility of a wrecker service provider and this is the basis upon which the service provider is often judged.
Advantages of using a wrecker service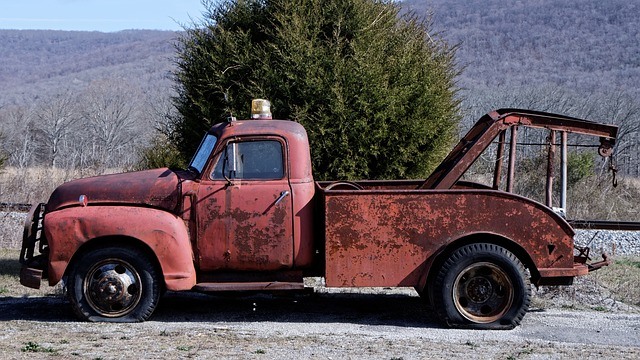 Using a wrecker service has a lot of advantages, how would you have been able to get that redundant car in your garage to the junkyard where you later got a bargain for it? Aside this, there are other reasons why it is very advantageous that you use a wrecker service.
Professional services: You can count on the fact that you will always get professional services from your wrecker service provider. Aside from the fact that it is a professional outfit, the business will also crave your continued patronage and as such, you can count on the professional service.
Eco-friendly: In a world that is increasingly burdened with the need to become more ecologically conscious, isn't it an aberration to have cars in landfills when we can have them put to use in junkyards? How then do you get your old vehicles to the junkyards? Wrecker service of course. Wrecker services are fighting the eco war too!
Quick removal: A lot of car wrecker companies offer easy removal facilities that will pick your old car right from the house, making the whole task easy for you. Rather than leave your car at an accident scene and cause unnecessary traffic jam, a wrecker service can come to your rescue.
A source of income: When you have wrecker company take your old car to the junkyard, you will get money, no matter how small from the salvageable part of the vehicle. This can be a windfall since the car is basically useless. You can have space in your garage and a few stash in your account too.
Cost of using a wrecker service
While there is no fixed way as to how wrecker service can charge end users for their services, the cost of using a wrecker service varies from state to state and sometimes across different wrecker service outfit. Some wrecker service outfit choose to charge a flat-rate fee, often called the hook-up fee. It is only after this that the cost per mile is then calculated. The rule is simple; the heavier the vehicle, the higher the cost; the farther the distance, the more the charge.